FREE DOMESTIC SHIPPING ON ORDER OVER $35
391 Sutter St,
San Francisco
Monday - Friday
9 am - 5 pm

Saturday - Sunday
Close

Cassava Flour 101: Essential Facts, Benefits, and Uses [+Recipes]
Cassava flour is considered the holy grail of a gluten-free, grain-free, and healthy diet. Although you might not have had the opportunity to try it yet, now is the perfect time to learn more about its essential facts, health benefits, and uses in the kitchen.
Cassava flour is excellent when you want to substitute white wheat flour for a healthier version due to gluten intolerance, celiac disease, or healthy weight management. A Hearthy Cassava Flour is made from 100% natural cassava and has no added sugars, artificial flavors, or other ingredients that decrease its total nutritional value.
Apart from being incredibly healthy, cassava flour can be used in different recipes. Use it instead of white flour in cookies, waffles, pancakes, tortillas, smoothies, and many other meals and baked goods to enhance their flavor and add a dash of vitamins, minerals, and fibers to your regular diet.
In this article, you'll learn more about cassava flour and its most significant benefits that will inspire you to stick with healthier lifestyle choices.


What Is Cassava Flour Made From?
Cassava flour is made from the cassava plant's whole root. The process consists of peeling the root, drying it, and grinding it up to make a flour substance.
The cassava plant is also known by its other name – yuca. It is native to South America, and it is one of the staple foods around Asia and Africa.
Due to their similar look, cassava is often associated with the sweet potato. In fact, you can eat it in the same way you'd eat potatoes, sweet potatoes, or yams – fried, boiled, mashed, roasted, or in the form of flour.


Organic cassava flour comes as a result of drying and grinding the cassava root. It is characterized by delicate and powdery texture and a flavor that tends to be nutty and earthy. You can use it instead of all-purpose flour in gluten-free recipes or whenever you want to bake a healthier version of the most famous comfort food.
Cassava Flour Benefits: 5 Reasons Why You Should Include It in Your Regular Diet
Cassava flour comes with significant health benefits and high versatility, allowing you to add it to virtually any dish you're enjoying. Here is the list of the 5 essential cassava flour benefits, including the most important things about this fantastic ingredient you probably didn't know.
1. Free of Gluten, Grains, and Nuts
The cassava root is gluten, grain, and nut-free. Therefore, a flour made from 100% cassava root is also free of those elements, so it is suitable for people who want to go gluten-free due to intolerance or other reasons. The fact that it has no traces of grains and nuts means that cassava flour is allergy-friendly.

Cassava is widely used in South America, Africa, and Asia, primarily since it is safe to consume, vegetarian and vegan-friendly, and convenient for a paleo diet.


2. Cassava Flour is Not Poisonous
You may read that cassava contains highly toxic cyanide compounds. But don't panic – cassava can be dangerous only if eaten raw. High levels of cyanide are the reason why cultures who use cassava in their regular diet tend to process it with soaking, cooking, and fermenting to prevent poisoning that might have fatal consequences.
Cassava flours don't contain any harmful cyanide levels, so you shouldn't be worried when consuming this ingredient.


3. High in Carbs but Low in Calories, Sugar, and Fat
Believe it or not, cassava flour contains high amounts of carbohydrates. It is not necessarily harmful, but if consumed frequently, it might affect your insulin levels. That said, don't put cassava flour in every meal, especially if you're following a low-carb, low-sugar, or paleo diet.
On the other hand, this magnificent flour is incredibly low in calories, sugar, and fat. If combined with the right ingredients, it can help you maintain healthy blood sugar and energy levels.


4. Excellent Substitute for Wheat Flour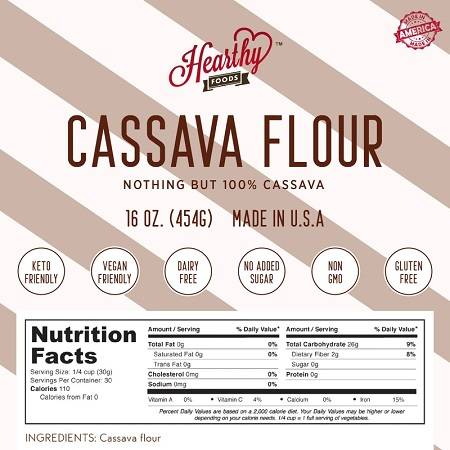 Unlike many gluten-free flours, which tend to have specific flavor and grainy texture, cassava flour has a neutral taste and smooth structure that allows you to mix it with other ingredients much more easily.

This flour is a stellar substitute for white wheat flour, and you're encouraged to include it in baking from time to time.


5. Highly Available and Budget-Friendly
Organic cassava flour can be found anywhere, primarily since this plant is highly sustainable and can survive high temperatures and solar radiation, including high humidity levels. By purchasing cassava products, you support growers who produce and process cassava to earn money, offer employment opportunities, and provide healthy and 100% natural food.
What is Cassava Flour Used For?
Despite being low in fiber, protein, healthy fats, cassava flour is high in vitamin C, which is vital for our overall health. It is also low in calories, allowing you to enjoy your favorite desserts and treats without feeling guilty.

Since it is free of gluten, grains, nuts and rich in vitamin C, cassava flour is widely used in cuisine. It is an excellent substitute for all-purpose flour, and its features make it suitable for people with nut allergies, gluten intolerance, and celiac disease. Cassava products can be used in different recipes, whether you're creating new meals or recreating the old ones.

Make sure you purchase a product labeled 100% cassava since these flours have only one ingredient and are free of fillers and preservatives. One such product is a Hearthy Cassava Flour – an award-winning flour you can use to make delicious pancakes, brownies, bread, muffins, biscuits, donuts, and other treats you can enjoy with peace of mind.

Essential benefits of Hearthy Cassava Flour are:

No artificial flavors or colors

Dairy, nut, soy, and grain-free
Made from one ingredient (100% cassava)

Ideal for baking and cooking

Rich in vitamin C and iron
Best Cassava Flour Recipes
Let's see some mouthwatering cassava flour recipes to take your cooking and baking to the next level:
Cassava Flour Tortillas: Delicious and Gluten-Free
Tortillas are a staple food worldwide, but they are often associated with gluten and junk food. However, they can be exceptionally nutritious and healthy if made with gluten-free flours and ingredients low in saturated and trans fats.

Follow the instructions to make the tastiest gluten-free tortillas:
1 ½ cups Hearthy Cassava Flour

¾ cup warm water (add more if needed)
Instructions:
Grease cooking pan. Then heat the pan on high heat.

Place tortilla cooked to light browning and flip a few times.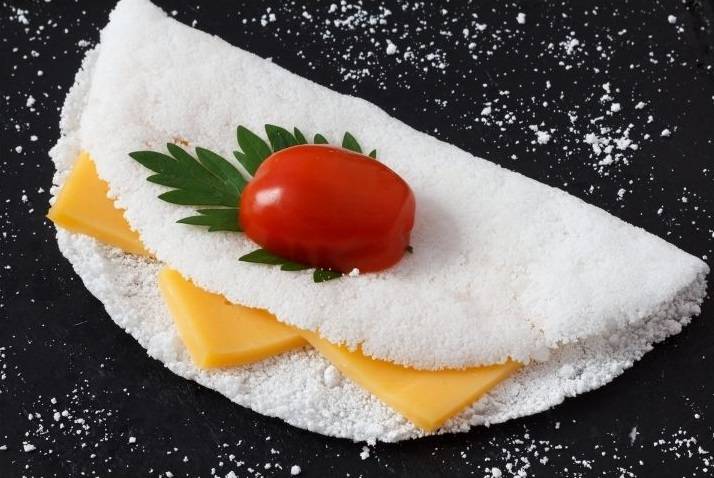 Hearthy Cassava Flour Pancakes with Blueberries
Pancakes are the most versatile treat you can prepare and eat in many different ways. There are many gluten-free versions of this delicious dessert, and one of them includes cassava flour. Let's see how to prepare it:
2/3 cup Hearthy Cassava Flour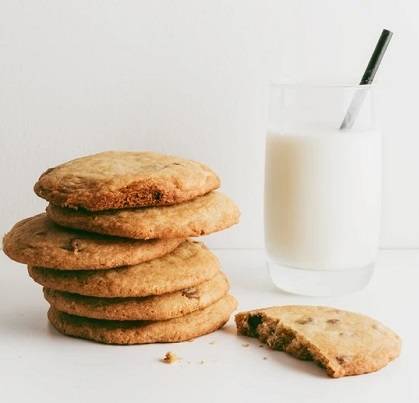 Instructions:
Mix eggs, almond milk, and honey. Add Hearthy Cassava Flour, baking soda, and salt. Stir gently until all the ingredients are incorporated. Add the blueberries. Cook on a hot non-stick skillet. Eat pancakes with maple syrup, strawberry jam, or anything you like.
Hearthy Cassava Flour Bread
Cassava flour bread is the most popular choice among paleo diet followers. This type of flour will make the perfect loaf of bread you can slice quite easily and use for toasting and making tasty gluten and grain-free sandwiches.
Follow the instructions for baking a paleo-friendly cassava bread:


1 package active dry yeast

1 1/3 cups Hearthy Cassava Flour

1 1/3 cups arrowroot flour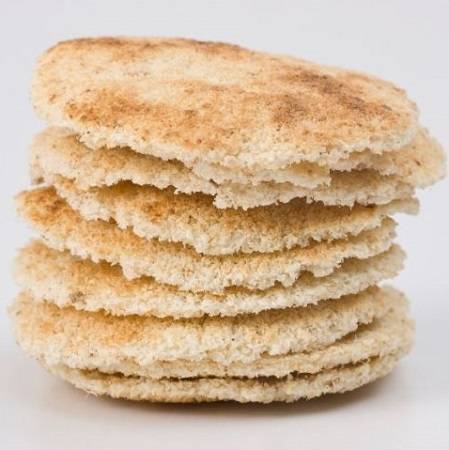 Ingredients:
Mix the warm water and maple syrup together in a large bowl and sprinkle yeast on top. Set aside for 10-15 minutes. It is ready when it has doubled.
Stir together cassava flour, arrowroot, and baking powder. Use a box grater to grate the butter into the flour mixture and incorporate.
Add beaten eggs and yeast mixture to flour mixture and mix it until it all comes together well. Add in coconut mixture to combine.
Let the batter rest for about 5 minutes. Meanwhile, preheat the oven to 350 degrees F.
Line a loaf pan with parchment paper and put the batter into the lined pan. Set in a warm place and let the bread rise 30-45 minutes.
Bake the bread for 30-35 minutes. Remove from oven when it's done. Take it out of the pan and let it cool on a rack.
If you don't have experience with cassava flour, you must have many questions regarding its characteristics and use. Let's take a look at the most commonly asked questions about this wonderful ingredient and find out more useful information.
Is Cassava Flour Gluten-Free?
Yes, cassava flour is 100% gluten-free. It is also free of grains and allergens, which makes it excellent for everyone.
Due to its high levels of carbohydrates (26g per serving), cassava flour is not keto-friendly. Therefore, you should avoid it if you stick with a low-carb and keto diet.
Where to Buy Cassava Flour?
You can find cassava flour anywhere, but it's better to stick with proven products that meet all the necessary regulations. Check out Hearthy Cassava Flour to enjoy unique flavors and superior quality that brings balance to your overall health.
Cassava Flour vs. Tapioca: What Is the Difference?
Many people confuse cassava flour with tapioca flour. They are both used in cooking, are free of gluten, and have excellent properties that enrich your bread, muffins, pancakes, even pizza crust. Still, the difference between them lies in the fact that tapioca is made from cassava starch, while cassava flour is made from the entire cassava root.

Looking for a stellar tapioca flour? Check out Hearthy Tapioca Flour made from 100% gluten-free tapioca.


Experience Full Cassava Flour Benefits with Superior Hearthy Food Products
We at Hearthy Foods care about what our consumers eat, and we do our best to provide them with organic, 100% natural flours free of gluten, grain, nuts, and other allergens that might affect our customers' wellbeing.

Hearthy Cassava Flour is our award-winning product that takes your baking to the next level, allowing you to create many paleo-friendly and gluten-free sweets and meals that awaken all the senses. Order now from our official website or find us at the nearest store.