Banana Flour Cookies by Dana Angelo White and Food Network Featured on The Doctors TV SHOW
Experimenting with Banana Flour (Try It in Chocolate Chip Cookies!)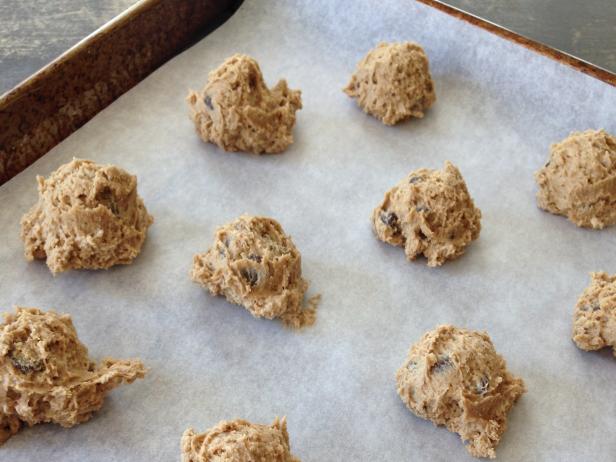 Banana flour is quickly becoming one of the most-popular gluten-free flours around. Learn more about its uses and nutrition perks.
What Is Banana Flour?
Unlike many other gluten-free flours made from grains, this option is produced from dried green bananas. It has a high starch content, so it can be used as a thickening agent as well as for cooking and baking.
You can find banana flour in natural food stores and from online retailers. It costs about $7 to $12 per pound; bulk purchases may cost less.
Are you wondering how banana flour stacks up in the nutrition department? A one-quarter cup contains 100 calories, 25 grams of carbohydrate, 1 gram of protein and 2 grams of fiber. It's free of fat and cholesterol, and it has 330 milligrams of potassium (a fresh medium banana contains 422 milligrams).
Putting Banana Flour to the Test
Banana flour is not your typical flour. A few tips to keep in mind when using it:
The flour is beige-gray in color.
It doesn't smell like banana, but it does have a bit of a banana flavor.
It's very powdery and will disperse everywhere, so be careful when opening the container and measuring it out for use.
It blends well into smoothies — add a bit of extra liquid to avoid too much thickness.
Use 3/4 cup banana flour for every cup of wheat flour in a recipe.
Pancakes made with banana flour came out tasty but a little dense.
 Recipe Courtesy Dana Angelo White and FoodNetwork.com

www.DanaWhiteNutrition.com


Banana Flour Chocolate Chip Cookies by Dana Angelo White
 Yield: 26 cookies
3/4 cup, plus 2 tablespoons banana flour
1/2 teaspoon baking soda
1/4 teaspoon kosher salt
1 stick butter at room temperature
1/2 cup light brown sugar
1/4 cup granulated sugar
1 large egg
1 teaspoon vanilla extract
1 cup semisweet chocolate chips
Directions: Preheat oven to 350 degrees F. In a small bowl, whisk together banana flour and baking soda.
Using a hand mixer or stand mixer with a paddle attachment, cream butter and sugars together until fluffy. Add egg and mix until completely incorporated. Add vanilla and chocolate chips, and mix until just combined.
Using a tablespoon or 1/2-ounce mini ice cream scoop, place 12 to 13 cookies on a cookie sheet, spaced about 2 inches apart. Bake for 7 to 8 minutes. Cool on a wire rack. Repeat with remaining cookie dough.
---